Homesteading Tasks for the Winter are a bit more leisurely than the other busy seasons on the homestead. This list will help you stay on track with your to do list this winter!
Your first winter homesteading may not be going as you planned or perhaps you are discovering just how many of your activities on the homestead, require nice weather. Wintertime comes with its own challenges, but you can use this time to work on homestead chores and activities that set you up for success all year long.
Take advantage of the winter seasonal bounty, and work towards building new income streams for your homestead and gaining new knowledge to help you succeed on your homestead.
The Challenges of Homesteading in the Winter
Homesteading in the winter comes with its own list of challenges. This includes heating your home, lack of available food sources, and challenges in caring for your livestock in the cold and snow.
While you should be spending the summer preparing to deal with these, your first winter on the homestead will definitely point out weak points on your homestead that need work. Take this winter to make a list of things that pop up: from watering devices freezing up to drafts that are a challenge in the night to how much wood you are really going through. These will help you make things better for next winter.
What You Can Do to Make the Most of Winter on Your Homestead
With less to do in the garden and around the homestead during the cold winter months, you can spend your time working on other homestead activities that can help save money or even earn money for your homestead. It is a great time to work on basic homemaking skills, learn new skills or to build time-saving systems around the home to help make your days easier.
The work you put in over the winter to automate some of your life can make your everyday life easier the rest of the year.
Homesteading Tasks for the Winter
Homesteading is full of challenges and homesteaders are tough people ready to take them head-on. If it is your first winter on the homestead you may be wondering what chores you need to deal with that may be different from your summer homesteading chores. This list of homesteading tasks for the winter, will help you to make sure you are using the downtime of winter, to be as productive as you can be.
1. Set Goals, Get Organized and Make a Budget
Doing these things will help you feel more productive throughout the year and keep you on track. Seting New Year's goals on the homestead will help guide you in all the tasks that need doing on your homestead throughout the year.
2. Animal Care
While the garden is not in full swing, any livestock on your homestead needs more care now than they do in the warmer months. The wintertime comes with many challenges for livestock from lack of grazing that must be replaced with feed, to watering devices freezing over making it impossible to get what they need. Take time to visit your livestock a couple of times a day in the winter to make sure they are warm and the water is not frozen over.
3. Setting Up for Birthing
Late in the winter before spring comes, but long before the cold comes to an end, the birthing season starts. If you have any pregnant livestock over the winter, you should consider taking the time to prepare for birthing and caring for newborn animals. While it helps to be prepared year-round, in the winter you need to be ready to keep those newborn animals warm and even to help with feeding as the cold of winter can produce new challenges that lower survival rates.
4. Shopping for Supplies
The winter is the perfect time to spend shopping for seeds, poultry, and supplies you need on your homestead. This off-peak time has the biggest selection you can take advantage of. If you wait for the warm season to arrive you can easily find yourself fighting for what is leftover with others in your area looking to do the same.
5. Composting
Even though the temperatures are low, the compost pile will still get hot enough to break down and build onto your compost so you can fill your garden with rich nutrition compost when you start it in the spring. To give your garden a head start, you should take the time to add to your compost pile over the winter. If you do not have a compost pile yet it is not too late to dive in and get one built to enjoy the advantages next year.
See my article on Easy Simple Composting + DIY Compost Bin
6. Work on Fences and Enclosures
When the weather is warm you will have less time to work on projects like fencing. The winter is a great time to work on repairing fencing and even expanding your fences and animal enclosures to allow you to bring in more livestock in the spring without feeling the need to rush.
7. Tap Trees
You can tap a wide variety of trees, not just maple. Take a hike on your property and examine your trees to see what varieties you have that could be tapped and used to make flavorful syrups. You can also tap walnut, birch, alder, elm, hickory, poplar and several others.
8. Chopping and Prepping the Wood for Heating
Even if you started the winter with a great stack of chopped wood ready to go, you will quickly start to see that pile get smaller every day. Spending time chopping wood to add to your pile helps to keep your pile going strong so there is no risk of running out during a snowstorm. Chopping wood can also help get you warmed up to help keep you warm while doing other chores on the homestead on a cold winter day.
9. Canning Food
Work on preserving food from hunting trips. Canning those frozen berries or frozen tomatoes and turning them into something ready to use like jam or tomato sauce. Or can some ready to eat meals such as chili, soups or beef stew that will come in handy during those busier times on the homestead.
See my article on Why You Should Be Pressure Canning or if you are in the market for a Pressure Canner, read my review of the two most popular models to see which one is right for you.
If you are new to canning, get these canning guide books from my friend Victoria of The Modern Homestead!
Quick Start Guide to Water Bath Canning
Quick Start Guide to Pressure Canning
10. Try Fermenting or Dehydrating Foods
Try something new like fermenting or dehydrating foods. The more you know how to do, the more options you will have later down the road when it comes time to harvest your vegetables and herbs.
11. Work on Projects that Bring in Extra Income
There are so many things you can do on a homestead to bring in extra money that you have more time for in the winter. My favorites are blogging and planning for my seedling sale. But you can refurbish used furniture to sell, or other woodworking projects like signs, birdhouses, etc. You can take the time to learn new skills, like how to make your own goat's milk soap or other bath products such as bath melts or bath soaks to sell in the local farmers market for a profit when summer rolls around or start a store on Etsy.
12. Crafting
Try spending your winter working on crafting projects that can be sold or used around the homestead. Crafty projects that can be done sitting down by the fire on a cold winter day are perfect for doing over the winter so you don't have to worry about them when the weather warms up.
Things like sewing, quilting, scrapbooking, and painting are all time consuming hobbies that you may easily find time for in the winter. You might want to check out my painted rock tutorials!
13. Make Your Own Herbal Remedies, Bath Products or Cleaning Supplies
Winter is the perfect time to learn how to make herbal remedies, tinctures, bath products such as bath melts or bath soaks, scrubs, lotions or balms. These are also great ideas for selling too if you have a passion for it. You can also make your own laundry detergent, soap, and cleaning sprays using simple things like vinegar and citrus peels or pine needles.
14. Planning Your Garden
Plan out your vegetable garden now so that you are ready to go when it is time to plant. Get those seeds ordered ahead of the game when most seed suppliers still have plenty of stock. Consider purchasing my Garden Harvest Tally Spreadsheet as a fun activity for the whole family, to see how much food you can grow!
15. Planning Projects Throughout the Year
Make a list of projects you want to do next year, then break those projects down to see if there is anything you can craft inside over the winter to make it easier to do later in the year. Build a straw bale cold frame so that you will have it ready when it is time to harden off your seedlings. Learn about raising chickens if that is a project you want to take on this year.
16. Start Your Seeds
Order your seeds early before things sell out, don't wait until spring! Get your seed starting equipment organized and set up. Disinfect all your seed starting supplies. Or begin winter sowing your seeds outside for the garden.
17. Grow Some Greens Indoors
Learn how to grow sprouts or microgreens indoors. Both are super nutritious and really easy to grow indoors, and it is fresh homegrown food for your family!
18. Grow Winter Crops
Many foods can be grown outdoors in winter. You may need a cold frame or a row cover, but you can grow more food than you think when you grow fall and winter crops.
19. Order Bare Root Trees
Winter is the perfect time to order more fruit and nut trees, or berry bushes or canes to grow your food forest. Late winter is also the perfect time to get them planted.
20. Prune all the Things
Fruit trees need to be pruned when they are dormant in the winter. See my tutorial for pruning apple trees. But don't forget to prune other things such as your raspberry canes, grapes, blueberry bushes, roses and I'm sure there is more, but these are what I prune every winter.
21. Learn Something New
Winter is the perfect time to learn something new. Take a course on beekeeping, or sewing or making soap, whatever floats your boat! There are so many online places to take courses now, or even by using YouTube. Whether you just want to learn something for fun, or even how to start a business, winter time is a great time to focus on that task.
22. Cooking & Baking
Winter is the perfect time to try new recipes, bake some goodies for the family or learn how to make bread. Throw a bunch of freezer meals or crockpot dinners together so when you are busy you have dinner already done. Learn to enjoy doing these things in the slow winter time and share them with friends and family.
One of my favorite Youtubers to watch is Becky at Acre Homestead, she does amazing bulk cooking and freezer meal videos if you need some inspiration!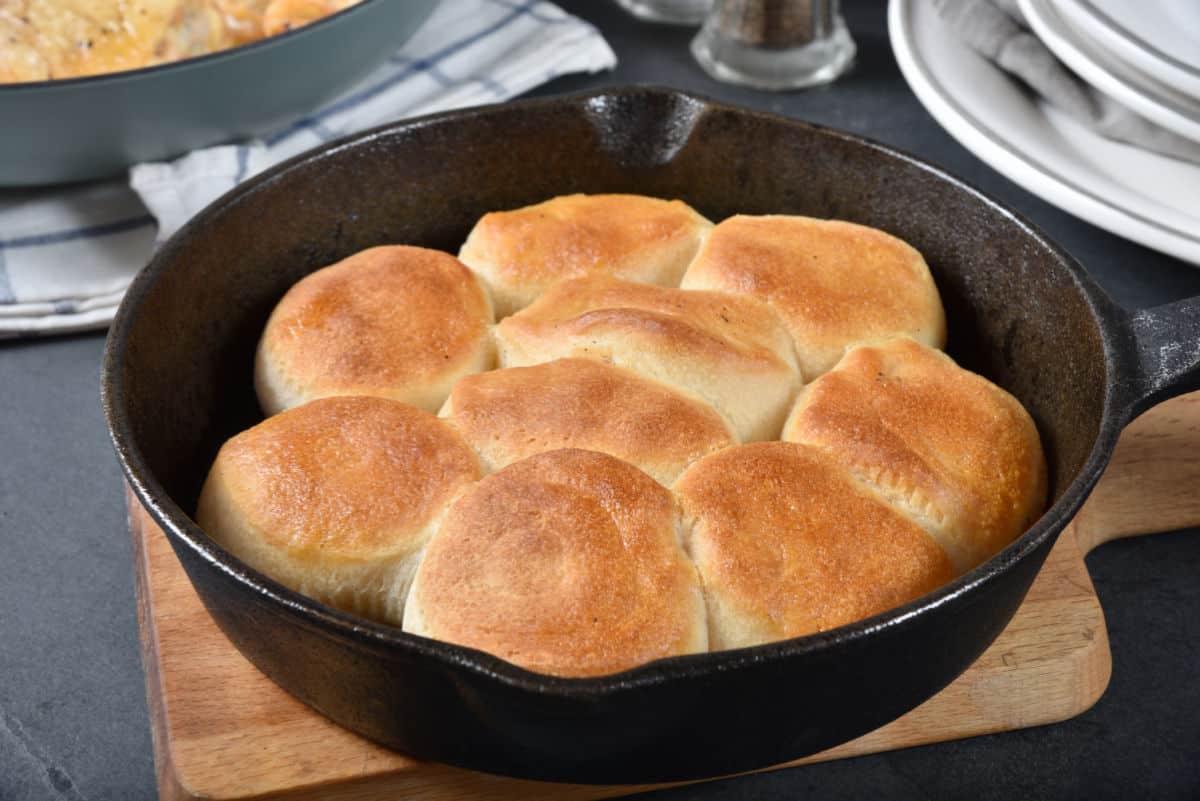 23. Learn How to Make Cheese or Yogurt
Making cheese or yogurt is not difficult, it just takes some practice. Winter is the perfect time to do this, and then you can cut them out of your grocery shopping trips.
24. Home Maintenance and Cleaning
Take the time this winter to deep clean your home and clean the chimney. Purge the stuff you don't need. Paint a room, get the pantry organized and get rid of clutter. Winter is the perfect time to take care of those indoor tasks inside your home.
25. Enjoy the Downtime
Don't forget to take some downtime and enjoy doing other things that you might not have time for during the rest of the year. It might be traveling, skiing, reading or just visiting with friends and family. With more free time during the winter season, it is important to take the time to do things that replenish your soul and prepare you for the upcoming busier seasons.
Final Thoughts
These homesteading activities for the winter, are a great starting point for all homesteaders. However, since each homestead is unique, be sure to consider your own personal needs on your homestead. Then create a winter to do list using these ideas and your own!
Take the time this winter to plan ahead, learn something new and recharge for the coming year. I hope this list of homesteading tasks for the winter has helped you see how to use the winter season wisely for your own situation.
Want to Remember This?
Please pin "Homesteading Tasks for the Winter" on your favorite gardening board on Pinterest, or share on social media to remember it for later!