As an Amazon Associate I earn from qualifying purchases.
You can read my full disclosure statement here.
This week in our Farm Fresh Tuesday Blog Hop, our featured posts will give you some great ideas on how to use your berry harvest, and how to go berry picking with your kids! Scroll down to find out more!
Tips on Growing Your Own Berries
I grow a lot of berries on our homestead. So far, we are growing Raspberries, Strawberries, Blueberries, Blackerries, Honey Berries, and Currants.  So I thought I would share a couple of my own tips on growing berries here, before I share ideas from our featured posts on how to use your berry harvest!
Mulching Your Berries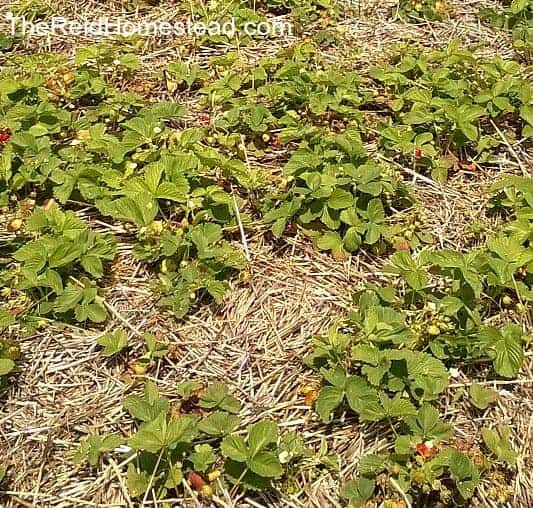 My first tip, is to MULCH! Mulching really really cuts down on weeding and watering! It basically makes your job growing berries, easier! And you will get a bigger berry harvest! Check out my article The Secret to Easy Gardening, NO WEEDING with Mulch!
Protect Your Berries from Birds and Deer
My second tip, is to protect your most valued crop of berries from birds and deer. We finally had to do this for our blueberry bushes. You can do this by using a simple bird netting. However, when I used that cheap one, be forewarned, the birds can get caught up in it very easily and die. Especially if it is just draped over the pushes.
It is best to build a framework over your berries, that supports the netting. This can be made quite simply with PVC or 2×4's. But if you want to really protect the birds, consider using this Deluxe Bird Barricade Netting which is designed to prevent the birds from getting caught in the netting.
Freezing Your Berry Harvest
My third tip, is grow as many berries as you can, and FREEZE THEM! It is so easy to do, and then you can enjoy them all year long! I love to pull out frozen berries for my smoothies, which I have almost everyday. Berries are a super healthy whole food, full of vitamins and antioxidants that are good for you! So a smoothie using them is a healthy snack that is good for you!
Berries in Smoothies
Smoothies are another great way to use up your berry harvest. Check out my article Homestead Favorite Smoothie Recipes.
If you are a smoothie fan, I just wanted to mention these new YourSuper Superfoods. I have been using them for a couple of months in my smoothies and I love every single flavor that I have tried, which is all of them but one I think. They are 100% organic NONGMO vegan and harvested sustainably AND they are sugar free!!!! Best of all? They taste great!
These are also awesome if you have finicky kids, and are trying to get some fruits and vegetable in them. You can sprinkle these into all kinds of dishes like yogurt or soups or sauces, and they won't even know!They even have a Chocolate Lover flavor that is my newest favorite that kids are sure to love! Check out YourSuper Smoothie Mixes and get a 15% off discount with code REIDHOMESTEAD!
In Season Berries, How to Pick Them and How to Use Them!
Our Featured Posts This Week Are:
If you don't grow your own berries, and need to go picking, check out Ridge Haven Homestead's How to Go Berry Picking with Kids for some excellent tips!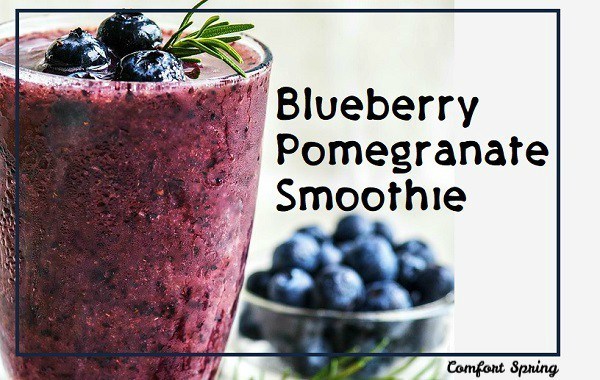 I make a lot of smoothies, but I have never made a Pomegranate Blueberry smoothie! So check it out form Comfort Spring Station!
A unique, but yummy sounding dessert from Nancy on the Homefront: Summer Dessert – Blueberry Meringues
Welcome to our Farm Fresh Tuesday Blog Hop!
Thank you for visiting our Farm Fresh Tuesday Blog Hop! I have teamed up with some other awesome homesteading bloggers to host this awesome blog hop! Each Tuesday this blog hop opens for you to share your posts on gardening, herbalism, crafts, homesteading, food preservation.
Feel free to share your in season gardening and homesteading posts with us and please feel free to share this blog hop where ever you like! There is a link down below for you to click on to share your posts!
To Be Featured on the Farm Fresh Tuesday Blog Hop:
Please remember, for a chance to be featured next week, PLEASE LINK TO OUR BLOG HOP in your post! It has been difficult to find articles that had followed thru with this the last few weeks!
Also, it helps to have your own featured image in your post, other than a pin! Especially in round up posts! Thank you!
Your Farm Fresh Tuesday Blog Hop Hosts Are:
How to Make Homemade Tomato Powder by Shelle at Rockin W Homestead
12 Tips to Survive Summer on Your Homestead by Lisa at The Self Sufficient HomeAcre
Essential Tips for Starting Out in Farming from Annie at 15 Acre Homestead
And myself! I'm Tamara and I blog here at The Reid Homestead
How to Use Eggshells in the Garden from Tamara at The Reid Homestead
Are You Ready to Start Preserving Your Harvest this Summer?

Your Farm Fresh Tuesdays Blog Hop Hosts are all participating in a summer-long blogger roundup event, Preserving the Harvest! This round up, includes different ways of preserving 23 of the most popular fruits and vegetables!
Each blog post participating, lists all the other posts near the bottom of their post! Each post, focuses on one fruit or vegetable, and all the ways to preserve it!
I am sharing all about Preserving Green Beans! Some of my other food preservation posts include: freezing berries, roasting and freezing winter squash & pumpkin, and freezing tomatoes.
Check the list at the bottom of my post to see all the other fruits and vegetables and how to preserve them! You can find a ton of great recipes and preservation methods from our blogging friends in this round up!
Share Your Farm Fresh Posts This Week!
Homesteading, homemaking, sustainable and green ideas, DIY, healthy living, and self-reliance posts are all welcome. Share up to 4 family friendly posts.
You may share older posts with 'in season' information, but please don't share the same posts each week!
If you share your posts in this party, you are giving permission for others to link to your posts….that's a good thing because it helps get more eyes on your posts.
Check each host's hop post to see if you were featured this week.
Be sure to link back to this blog hop so that we can feature you next week.
Visit some of the other posts and leave a comment…let them know you found them here!
Feel free to apply to our Farm Fresh Bloggers Roundup Page!
Please do not link to other blog hops, linky parties, or to giveaways in this homesteading hop. However, you may leave a comment below telling us about your blog hop or giveaway!
---
Thank You!
Thanks for visiting our Farm Fresh Tuesday blog hop! Please check out all the amazing posts and comment on, and share the posts that you learned something new from! Feel free to share your blog hops below in the comment section!
Want to Remember This?
Please share "How to Use Your Berry Harvest" on Pinterest to your favorite homesteading or gardening board!