Berry Season is upon us! Are you bored with your same old recipes? This post will give you some great new ideas on how to use your berry harvest! Scroll down to find out more!
Tips on Growing Your Own Berries
I grow a lot of berries on our homestead. So far, we are growing Raspberries, Strawberries, Blueberries, Blackberries, Honey Berries, Josta Berries and Currants. So I thought I would share a couple of my own tips on growing berries here, before I share ideas from our featured posts on how to use your berry harvest!
Mulching Your Berries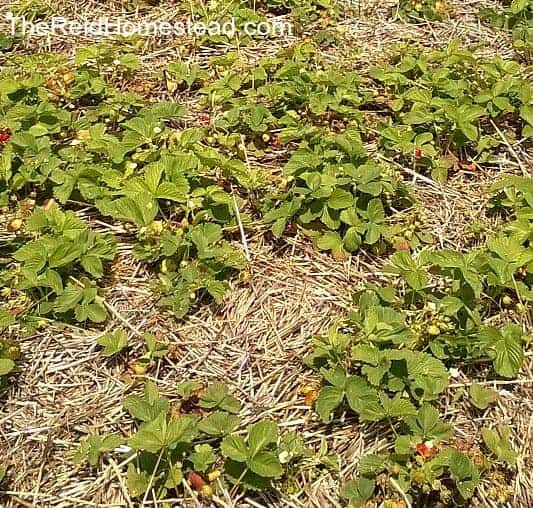 My first tip, is to MULCH! Mulching really really cuts down on weeding and watering! It basically makes your job growing berries, easier! And you will get a bigger berry harvest! Check out my article The Secret to Easy Gardening, NO WEEDING with Mulch!
Protect Your Berries from Birds and Deer
My second tip, is to protect your most valued crop of berries from birds and deer. We finally had to do this for our blueberry bushes. You can do this by using a simple bird netting. However, when I used that cheap one, be forewarned, the birds can get caught up in it very easily and die. Especially if it is just draped over the pushes.
It is best to build a framework over your berries, that supports the netting. This can be made quite simply with PVC or 2x4's. But if you want to really protect the birds, consider using this Deluxe Bird Barricade Netting which is designed to prevent the birds from getting caught in the netting.
To protect your strawberries from being eaten by the birds, consider painting some strawberry rocks and setting them out a few weeks before your strawberries are ripe. The birds will come and peck at the rocks, thinking they are ripe berries.
They don't like pecking the rocks, and will quickly learn to leave your ripe strawberries alone! Be sure to also use these Natural Control Methods for Slugs and Snails to keep them away from your strawberries too!
Freezing Your Berry Harvest
My third tip, is grow as many berries as you can, and FREEZE THEM! It is so easy to do, and then you can enjoy them all year long! I love to pull out frozen berries for my smoothies, which I have almost everyday. Berries are a super healthy whole food, full of vitamins and antioxidants that are good for you! So a smoothie using them is a healthy snack that is good for you!
Berry Picking with Kids Without Losing Your Mind
If you don't grow your own berries, and need to go picking, check out Ridge Haven Homestead's How to Go Berry Picking with Kids for some excellent tips!
How to Use Your Berry Harvest
There are so many ways to use up your berries, but if you are in a rut or stuck on what to do with them, here is where I am sharing all my ideas on what to do with them.
Chocolate Dipped Strawberries
Check out my recipe for Patriotic White Chocolate Dipped Strawberries with Sprinkles, or make one of the many other chocolate dipped strawberry variations I have listed in that article!
Raspberry Cream Cheese Danish
Use any mashed berries or other fruit such as applesauce, to make the heart shaped Valentine's Day Raspberry Cream Cheese Danish Pastries.
Berries in Smoothies
Smoothies are another great way to use up your berry harvest. Check out my article Homestead Favorite Smoothie Recipes.
If you are a smoothie fan, I just wanted to mention these new YourSuper Superfoods. I have been using them for a couple of months in my smoothies and I love every single flavor that I have tried, which is all of them but one I think. They are 100% organic NONGMO vegan and harvested sustainably AND they are sugar free!!!! Best of all? They taste great!
Blueberry Pomegranate Smoothie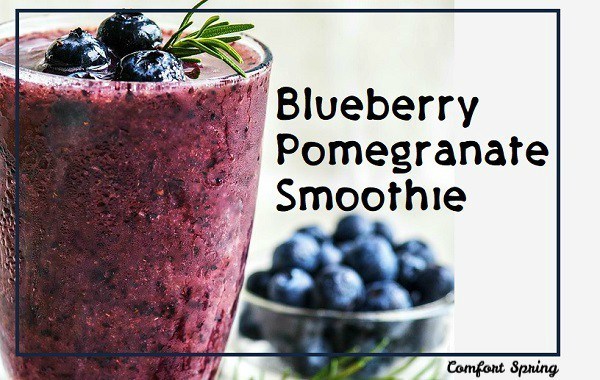 I make a lot of smoothies, but I have never made a Pomegranate Blueberry smoothie! So check it out form Comfort Spring Station!
More recipes will be added this week June 27 2022....check back in to see them soon!
Want to Remember This?
Please share "How to Use Your Berry Harvest" on Pinterest to your favorite homesteading or gardening board!