At the end of a long day working in the garden or on the homestead, this DIY Lavender and Epsom Salt Bath Soak will come in handy to soothe and relax your body and calm your mind before bed.
This recipe is so simple, just a few ingredients and it comes together. Feel free to double or triple the recipe, make enough for yourself plus extra for gift giving! Get yourself some of these cute little air tight jars to store this recipe in.
Having a bath at the end of a long day, is one of my favorite things to do. If you had a physical day doing manual labor, bent over working in the garden for too long (raising my hand!!!) or just had a tough work out, epsom salts in your bath can help ease the soreness you might experience.
Lavender is known to be a calming scent that is perfect to use before heading to bed. Lavender essential oil is used in this recipe as well as lavender flower buds . Either harvest your own dried lavender from your garden, learn how to grow your own lavender plants with winter sowing.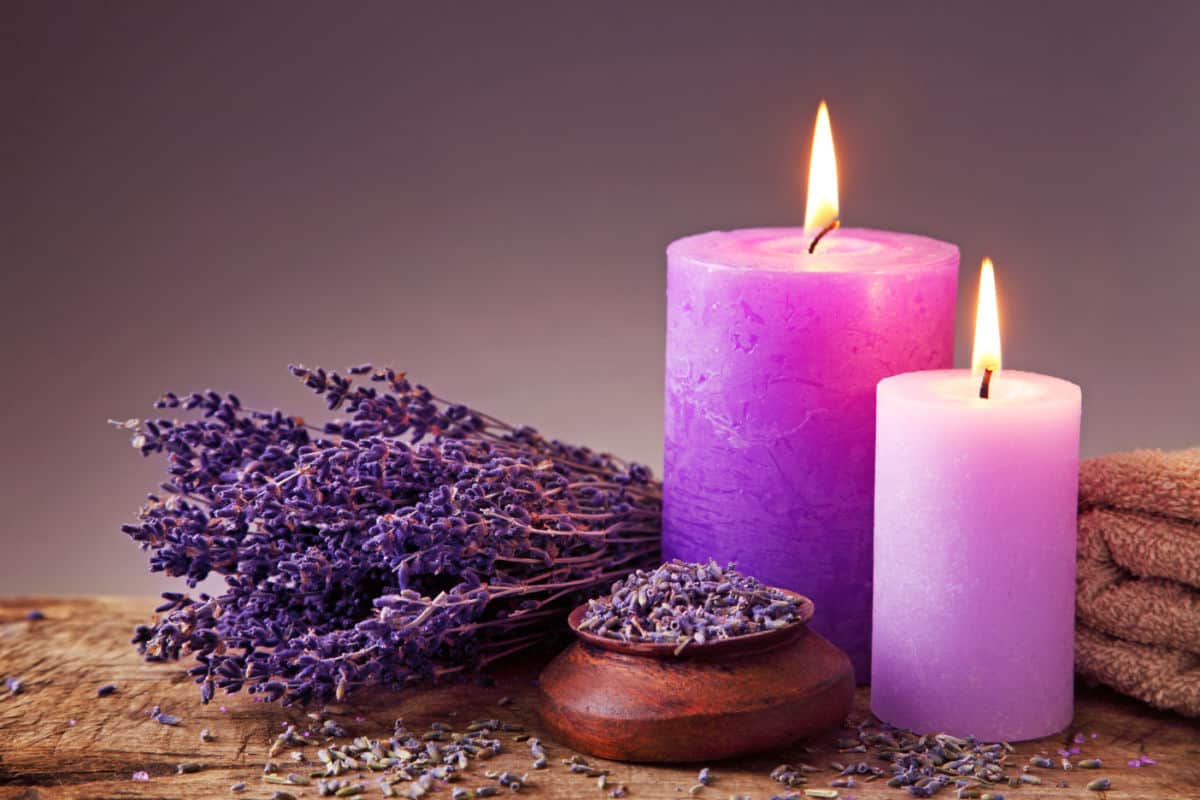 This simple lavender and epsom salt bath soak recipe combines these ingredients into a wonderful relaxing bath soak mixture. Perfect to use for yourself, your littles, or make it as a gift. If you enjoyed making this, check out my Easy DIY Lavender Bath Melts tutorial also!
How to Make DIY Lavender and Epsom Salt Bath Soak
First you will need to assemble your ingredients. You will need Epsom Salts, Dried Lavender Buds, Lavender Essential Oil, and an airtight jar to store the recipe in. The recipe below makes just one bath that is 8 oz, or one cup, when complete.
Trust me, you will want to make more than one batch!
Next you will measure out your epsom salts and put it in a bowl.
Then add the lavender essential oil in and stir well.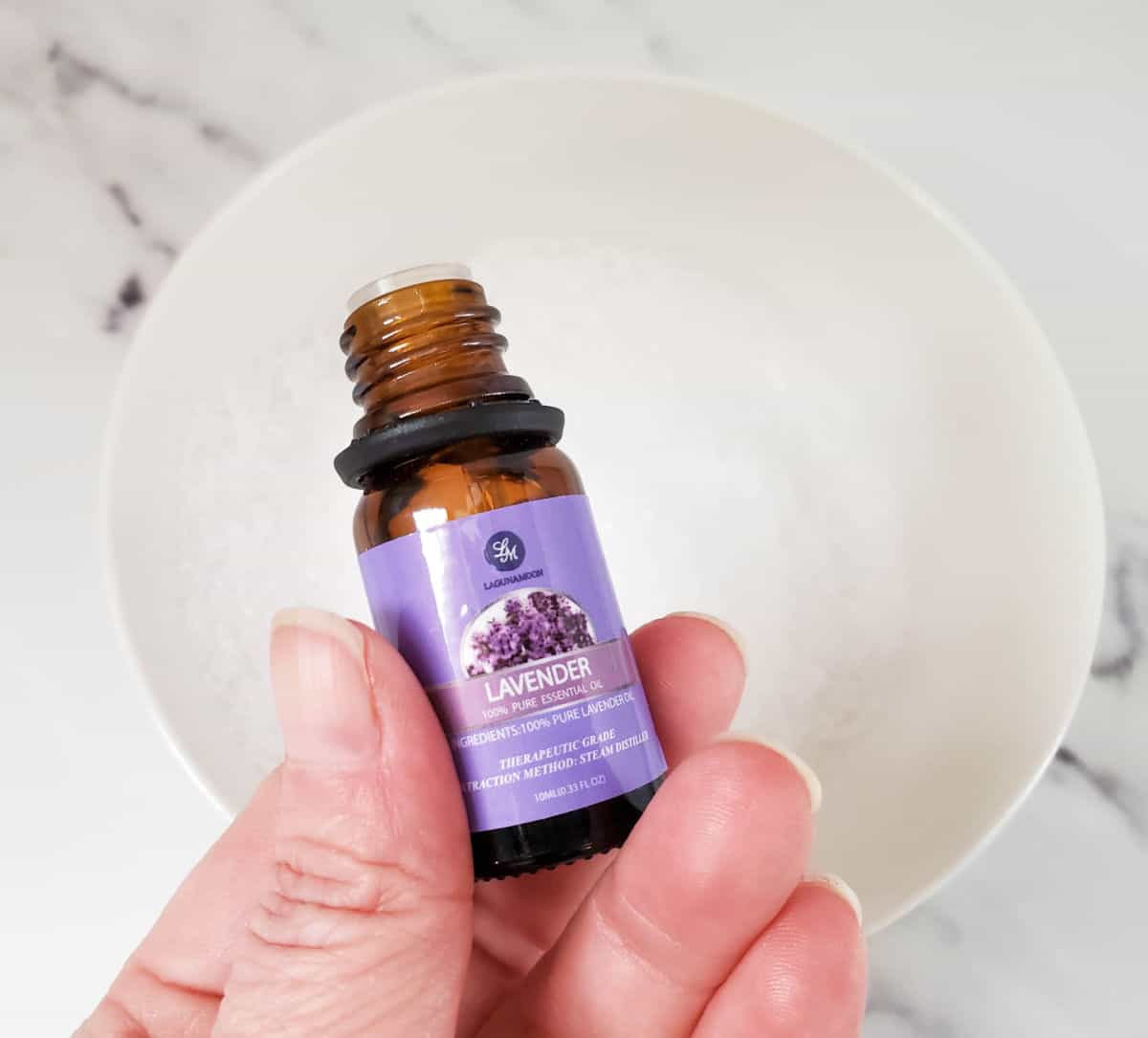 Add the lavender buds in, and mix well. Pour mixture into an airtight jar and close the lid to store. Shake well before using as the epsom salts likes to sink to the bottom.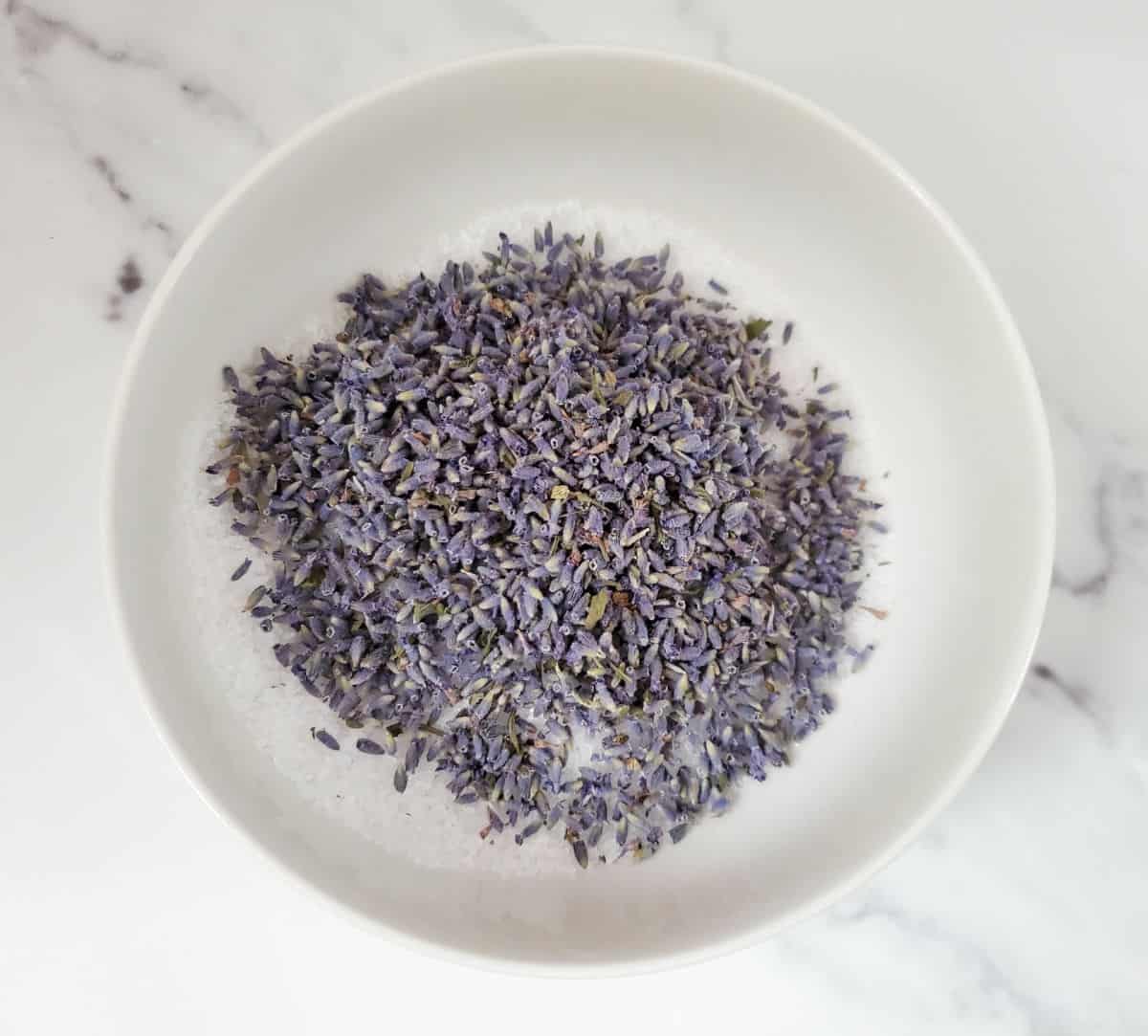 Add ¼-1/2 cup to your bath and relax!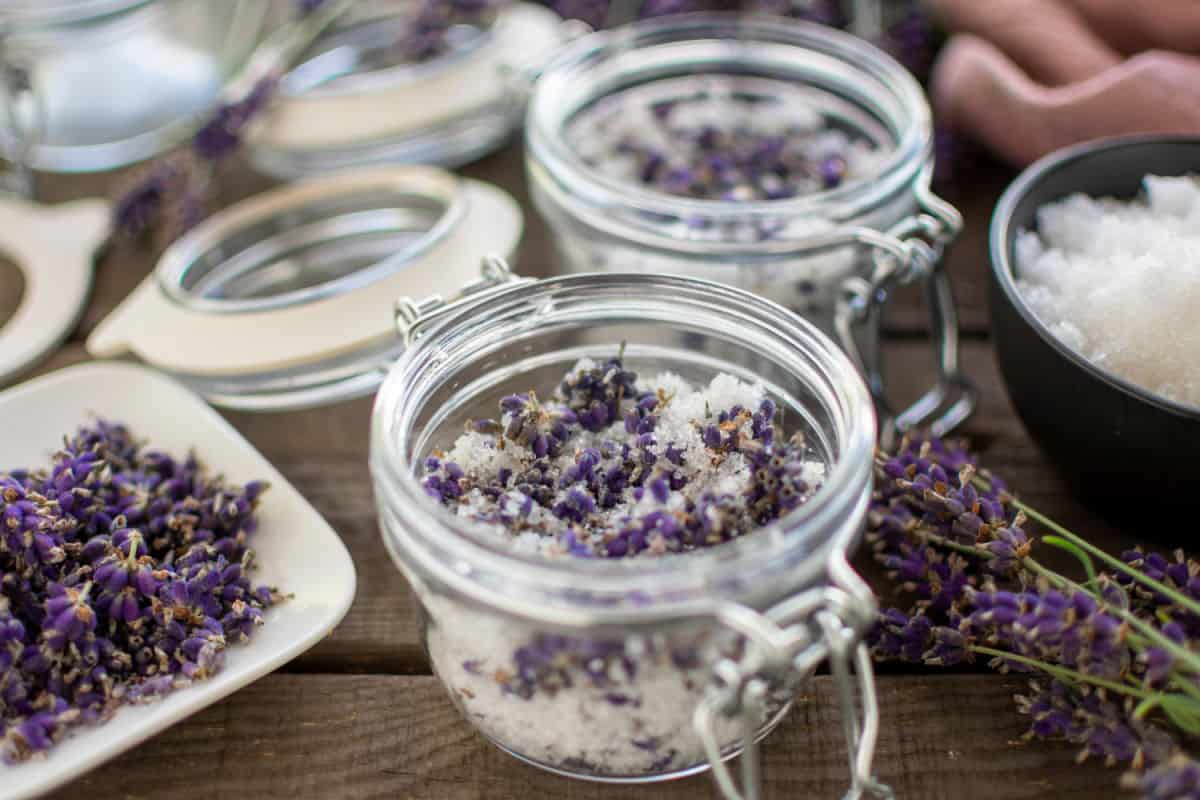 Print
DIY Lavender Epsom Salt Bath Soak
an easy DIY bath soak recipe with lavender and epsom salts
Yield: 8 ounces
Cost: $10
Instructions
Add epsom salts and essential oil to a bowl and stir well.

Add lavender buds and stir to combine.

Store in a jar or airtight container. Shake or stir before each use, as the epsom salts will tend to sink.

Add ¼-1/2 cup to your bath and relax!
Do you enjoy making your own Bath & Beauty products?
Check out my latest post, DIY Pumpkin Spice Sugar Scrub and see all my other DIY Soaps, Scrubs & Bath Bombs tutorials!
Want to Remember This?
Please pin "DIY Lavender and Epsom Salt Bath Soak" on your favorite DIY board on Pinterest, or share on social media to remember it for later!