I have created a storefront on Amazon featuring all of my favorite things that we use regularly on the homestead, so that you may shop our homestead favorites! From critter care, garden tools, food preservation tools, general kitchen gadgets, manly tools and everything in between! I will try to add to this regularly, so check back often!
This post may contain affiliate links. As an Amazon Associate I earn from qualifying purchases. You can read my full disclosure statement here.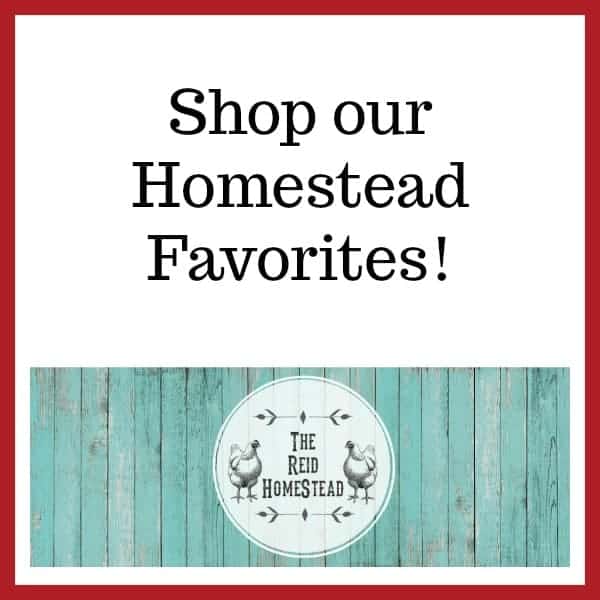 Shop from The Reid Homestead Amazon Shop!
Categories You Can Shop In:
Crazy Chicken People Gift Ideas
Other Resources:
Be sure to check out our 5 Things Friday posts where we also share a lot of our favorite things!
Also be sure to check our Resources Page for other favorite tools, courses, ebooks and service providers we recommend for homesteading and blogging.
Lastly, for things we sell directly from the homestead, ie: chicks, hatching eggs, veggie starts, etc. please see our Facebook page at The Reid Homestead. When we have things for sale, this is where we will list them. We do not ship live poultry, but we do ship hatching eggs.
And as always, thank you so much for following along in our homesteading journey! We truly appreciate you! XOXOXO