In this post, I am featuring quick and easy ways to dress up your favorite Stove Top Stuffing just in time for the holidays!
Do you call it stuffing or dressing? We call it stuffing in our household, and Stove Top is the family's favorite.
It seems like a cheat to use stuffing from a box on the holidays, but my family won't use anything else. I think doctoring it up slightly, is a great way to dress it up and hopefully your guests won't be able to tell its from a box!
Stove Top Stuffing Add-Ins
Boxed stuffing such as Stove Top, is already well seasoned and a bit on the salty side, so be sure to consider this before adding any additional seasonings such as more broth, or salty seasoning spices or mixes. Below I will share other ideas of things that you can add to your Stove Top to cheat and make it taste more like it's home made!
Check out this Root Veggie Mash with Butternut Squash recipe for another easy, yet tasty side for your holiday dinner!
Herbs:
Add in a some of your favorite herbs, either fresh or dried works well!
Parsley
Sage
Rosemary
Thyme
Chives
Scallion
Roasted garlic
Meat:
Add in some pre-cooked meat to your stuffing!
Giblets
Sausage
Beef
Pork
Venison
Bacon/Pancetta
Vegetables:
Adding in some vegetables is always a good idea and it is an easy place to "hide" some veggies for those who try to avoid them! Consider sauteing them or roasting them first.
onions/shallots/leeks/scallions
celery
peppers
mushrooms
carrots
winter squash/pumpkin
sweet potato
corn
peas
zucchini/summer squash
Fruit:
I think the addition of fruit is a really unique way to upscale your stuffing!
figs
apples
pears
cranberries
Combinations:
Pick two or three of your favorite ideas from the list above, and give it a go to make your own custom Stove Top Stuffing Cheat!
If winging it isn't your thing, try one of the recipes listed below instead!
Thanksgiving Stuffing Cheat Recipes Using Stove Top
Click on the links or images below to view the recipes!
Sausage and Cranberry Stove Top Stuffing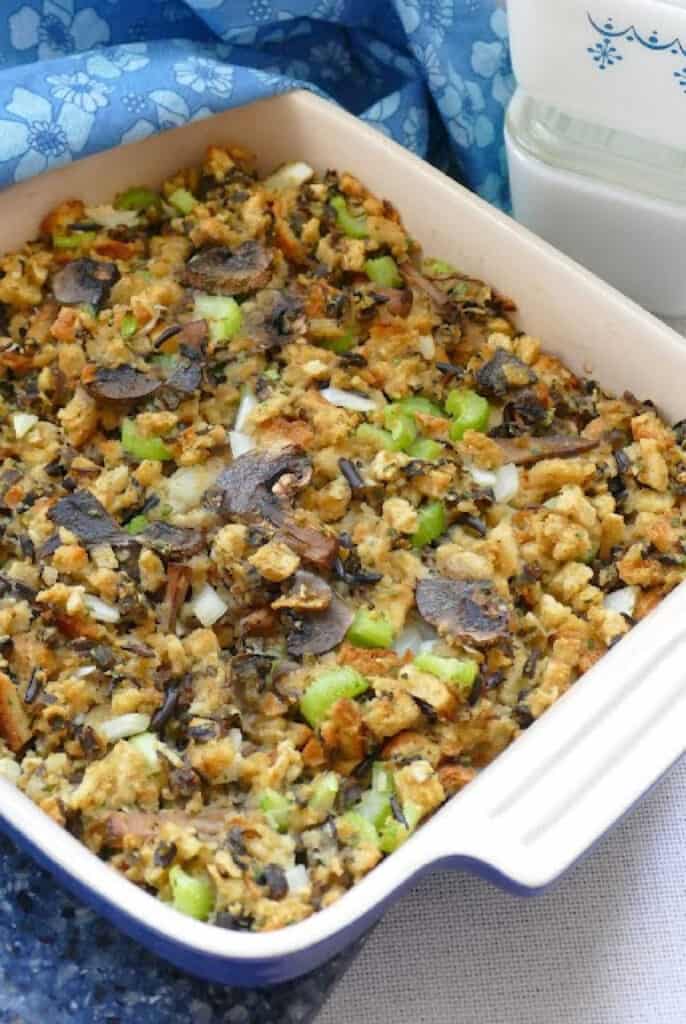 Mushroom and Wild Rice Stove Top Stuffing
Brooks Family Stuffing; It Starts With Stove Top
How to make Stove-Top Stuffing in the Slow Cooker or Crockpot
Easy Instant Pot Stove Top Stuffing
Click on the pictures above or the links above to visit the recipes!
Other Thanksgiving Recipes: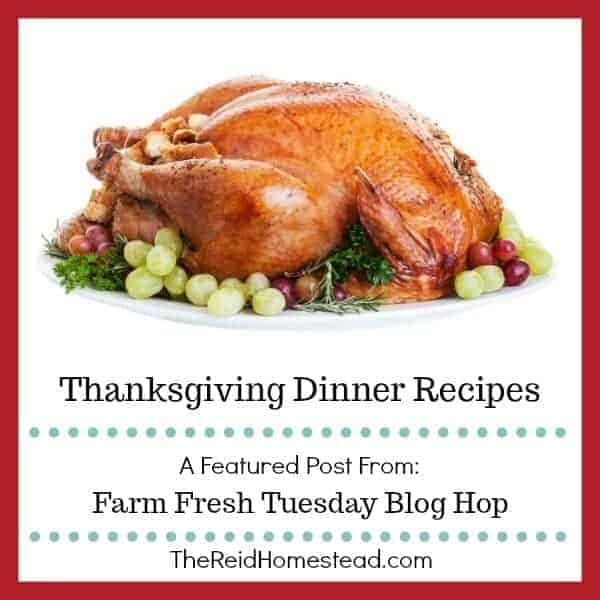 Tips and Recipes for Planning Thanksgiving Dinner Recipes
No Bake Pumpkin Cheesecake Desserts
Want to Remember This?
Please share "Stove Top Stuffing Cheat" on Pinterest to your favorite Recipe board!