This week in our Farm Fresh Tuesday Blog Hop, I am featuring a post that shares a quick and easy way to dress up your favorite Stove Top Stuffing just in time for the holidays!
Stuffing or Dressing for the Holidays
Do you call it stuffing or dressing? We call it stuffing in our household, and Stove Top is the family's favorite. It seems like a cheat to use stuffing from a box on the holidays, but my family won't use anything else. I think doctoring it up slightly, is a great way to dress it up and hopefully your guests won't be able to tell its from a box! Happy Holidays to you and yours!
Our Featured Post this Week:
Thanksgiving Stuffing Cheat Using Stove Top
Click on the link or image below to view the recipe!
Stove Top Stuffing Cheat from Marilyn at Marilyn's Treats
Click on the picture above or the link above to visit the recipe!
Other Thanksgiving Recipes: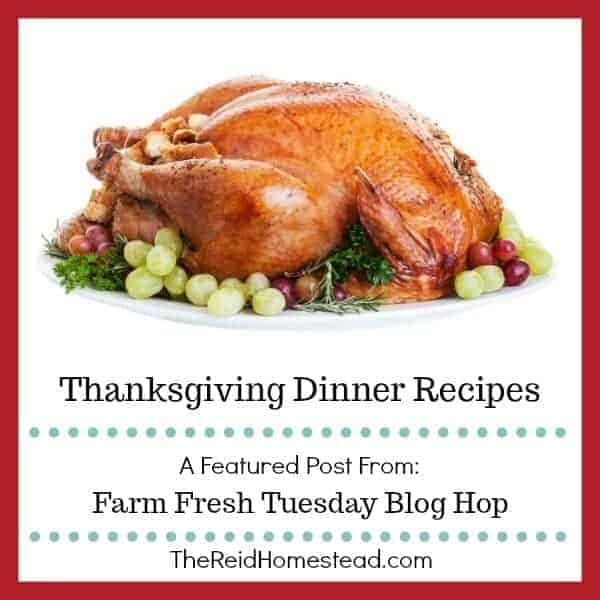 Tips and Recipes for Planning Thanksgiving Dinner Recipes
Want to Remember This?
Please share "Stove Top Stuffing Cheat" on Pinterest to your favorite Recipe board!