Christmas in July is almost here! In this post I will be sharing and keeping up to date, all the Amazon Prime Day Deals for Homesteaders and Gardeners!
Amazon Prime Day 2020
Updated for 2020: Due to Covid-19, Prime Day will be delayed this year, if it even happens at all. Very sad news! If I hear otherwise, I will check back in and post the update. In the mean time, perhaps you can find something listed in last days deals that may interest you!
I will be checking in here often to keep a list of ongoing Prime Day Deals for Homesteaders and Gardeners! So check in often! Also, drop me a comment if you are looking for anything specific and I will keep it on my radar!
Now is the perfect time to try Prime out if you haven't yet before.
Get all those food preservation gadgets you need, gardening tools you wish you had, stock up on winter supplies, power tools and get the kids ready for back to school, all with a free month of Prime! Oh, and participate in Prime Day for the best deals of all! Maybe even start your holiday shopping?
Finding the Deals
I plan to update this post, everyday between now and until the end of Prime Days. The deals are overwhelming, and so I will be trying to track down the best ones for you and keep this post updated! If you see a deal I have missed, please post in the comments so I can add it to this post!
PRIME DAY DEALS for Homesteaders and Gardeners
I will be searching high and low for all the deals, and updating this post when I find them. Things sell out fast, so if you see something you like, grab it while you can! Or, if you are not quite ready to commit, click on the "Watch Deal" for anything you are interested in on the items page on Amazon.
I have posted additional deals down below this section, that may not necessarily be Prime Day Deals, so scroll down to see them all!
As an Amazon affiliate, I am not allowed to post prices on my website, as the prices are subject to change at any time! But if I have it listed, it's a deal you shouldn't pass up!
Once a deal is no longer a Prime Deal, I will put a strike through it like this, as soon as I realize the Prime Deal is over. However, many of the items are still available and quite a few are still a discounted price, just not as discounted as when it was an Official Prime Deal!
Some of the categories I will be looking for deals in are below. If you have something you are searching for, drop me a comment below and I will keep my eye out!
Gardening Must Haves
JUST ADDED! GreatCircleUSA 7 HP Wood Chipper Gas Powered
JUST ADDED! Greenworks Garden Power Tools
JUST ADDED! Spriralizer 5 blade vegetable slicer (I have this one and it makes great ZOODLES!)
JUST ADDED! Foyuee Steel Raised Garden Bed 4'x3'x1'
JUST ADDED! 6ft Raised Vertical Garden Bed 4 tier
JUST ADDED Aiffany Unisex Garden Clogs
Burpee Home Professional 2 Tier Grow Light
Sun Joe Electric Pressure Washer 2000PSI
Sunny Days Garden Rolling Cart with 360 degree swivel seat
Firepits by Endless summer up to 50% off
Novelinks Photo Case with 4x6 Photo Storage Boxes (PERFECT FOR STORING SEED PACKETS IN!)
Grow Green Heavy Duty 50 ft expandable hose set with storage bag (strongest garden hose on earth they say!)
LandWorks Heavy Duty Utility Wagon (holds 400 lbs)
Fire Sense Hammer Tone Bronze Patio Heater
Root Farm All Purpose LED Grow Light 45W
Endless Summer LP Gas Outdoor Fire Bowl
Food Preservation Tools
JUST ADDED! Cosori Premium Food Dehydrator 6 stainless steel trays
I have LOTS of other deals on canners, dehydrators and more, scroll down the page in the non Prime Deal section!
Animal Processing Tools & Livestock/Poultry/Bees Care
JUST ADDED! Blisstime Beekeeping Tool Kit 6 pc
JUST ADDED! Farm Innovators Heated Water Bowl Base
Kitchener Stainless Steel Chicken Plucker
Kitchener Heavy Duty Commercial Grade Electric Stainless Steal Meat Grinder
JUST ADDED! Betitay Electric Meat Grinder Mincer 1800W with sausage maker
Kitchen & Cooking Gadgets
JUST ADDED! Cosori Air Fryer (Amazon's Best Seller!)
JUST ADDED! Crockpot 6 quart Slowcooker
JUST ADDED! Dash Deluxe Egg Cookers
JUST ADDED! Magic Bullet Blender
JUST ADDED! Linkyo Electric knife sharpener
KitchenAid 5 quart Artisan Design Series Mixer with Glass Bowl
T-Fal Ultimate Hard Anodized non-stick 12 pc cookware set
AmazonBasics 5 pc Cast Iron Cookware Set (GREAT PRICE!)
Instant Pot 6 quart 9 in 1 (I love my instant pot for quick dinners and this is an amazing price!)
Instant Pot smart WiFi 6 quart Multi-Use Electric Cooker
Char-Broil Deluxe Black Digital Electric Smoker 725 sq inch
Keurig K-Mini Single Serve Coffee Maker (perfect for those kiddos going off to college!)
ChefSofi Mortar and Pestle unpolished heavy granite
Lodge 6 quart Enameled Cast Iron Dutch Oven
AmazonBasics Enameled Cast Iron Dutch Oven 7.3 Quart
Power Tools
JUST UPDATED! Dewalt Hand Tools 20% off select tools
Black & Decker 20V Lithium Drill & Driver w/ 30 accessories
Health & Natural Living Deals
JUST ADDED! Sonic Care and WaterPik Oral Care products 30% off
Himalayan Glow 1002 Pink Crystal Salt Lamp
Save up to 40% on Oral B, Braun, Gillette, Tide, Pampers and more!
Misc Deals I Personally Love
JUST ADDED! Singer Heavy Duty Sewing Machine with Accesories
JUST ADDED! Yankee Candle Large Jars and more candles!
JUST ADDED! Campark Trail Game Camera
JUST ADDED! Cricuit Easy Press
Cricuit Explore Air 2 Magenta Bundle with basic tool set and vinyl bundle
SimpliSafe 10 Piece Wireless Secruity System with HD Camera and Video Doorbell
Ring Wi-Fi Enable Doorbell with Video (works with Alexa!)
Ancestry DNA: Genetic Ethnicity & Traits
Other Amazon Deals I've Spotted
As you know, Amazon always has great deals going on. Each day from today until Prime Days begin, I will add or update any awesome deals I currently see listed.
Many of the deals listed below are limited time offer Daily Deals, so grab them when you see them because they may be gone soon! And let us begin!
All of Amazon's Daily Deals
All of Amazon's Outlet Deals
Amazon's Top Gift Ideas
Amazon's Most Wished For Items
Gardening Must Haves
JUST ADDED! FCMP Tumbling Composter 37 gallon
Set of 2 - 4x6 Photo Storage Boxes (These are what I use for storing seeds -see my article How to Keep Your Seed Stash Organized -and this is an AWESOME price for 2 of them!)
Scuddles Heavy Duty Garden Tool 8 piece Set (Makes a great gift for a gardener!)
Corona Bypass Hand Pruner (Great price!)
6 pack 10 Gallon Grow Bags (Super Deal!)
Patio Storage Bench (I need one of these!)
Food Preservation Tools
Ball Complete Book of Home Preserving (every homesteader NEEDS this!)
Norpro Canning Essential Boxed 6 pc Set (A must have for canning season!)
Granite Ware Enamel on Steel Canning Kit 9 pc (perfect for the beginner canner!)
FoodSaver 2 in 1 food preservation system (LOVE MY FOODSAVER!)
FoodSaver 8" and 11" vacuum seal rolls multipack (stock up now to preserve that garden harvest!)
Presto 23 Quart Pressure Canner ( I have this one and highly recommend it! See my review here)
Nesco 5 tray Snackmaster Dehydrator
Excalibar 9 tray Dehydrator (WANT!)
Kitchen Gadgets
Backyard Barnyard 18 pocket Egg Gathering Apron (Oh I want one of these!!!)
Hamilton Beach Quesadilla Maker
Inofia 5 quart Air Fryer (SUPER DEAL!)
Andcolors Deluxe Salad Spinner
Aobosi Self Masticating Juicer (great price!)
Expert Cocktail Shaker Home Bar Kit (Super Deal!)
Heavy Duty Stainless Measuring Spoons
Mandoline Spiralizer & Slicer (perfect for Zucchini season and making Zoodles!)
Power Tools
Dewalt 20V Lithium Drill Diver/Impact Combo Kit
Dewalt Impact Ready Flextorq Screw Driving Set 40 pc (SUPER PRICE!)
Boss Industrial 7 Ton Electric Log Splitter
Natural Living Deals
Essential Oil Diffuser by Smiley Daisy - Whisper Quiet Cool Mist Humidifier
Radha Beauty Aromatherapy Top 8 Essential Oils Sampler/Gift Set
Activated Charcoal & Coconut Toothpaste (Super price!)
Eating Well Magazine Subscription
My Favorite Things are in my Amazon Store!
If you are visiting this post early, and bookmarking it for later, perhaps you might find something of interest in my Amazon Store?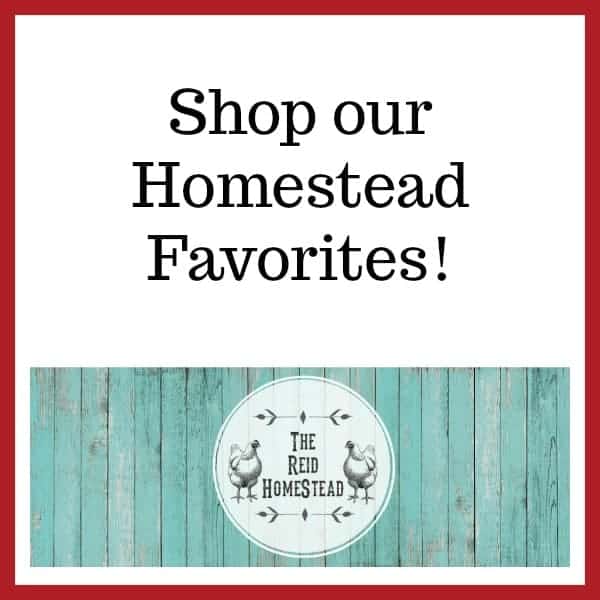 Visit our Amazon Store today to see all of our favorite things!
Check in Often for the Latest Amazon Prime Deals!
Be sure to bookmark this page, or pin it (down below!), so that you can check in often on July 15th and 16th to see all the deals you don't want to miss!
Be sure to share this page with all your favorite gardening and homesteading people! Email it, share it on Facebook or Twitter or wherever you like!
Want to Remember This?