As a homesteader, there are times when you may have a surplus of eggs on hand. In this article, we will share ways to use eggs so that they don't go to waste!
One of the easiest animals to raise on a homestead is chickens. This is the perfect beginner animal and can be a great source of valuable food both from the eggs they lay and the meat they produce when you cull your flock down. If you have a large flock of layers, you may find at times that you have an overabundance of eggs on hand, and need some new ideas on ways to use eggs.
The good news is that those eggs are extremely valuable and even if you do not want to sell them for a profit you can make sure that you get use of every single egg.
Why eggs are such a great food
Eggs are a good source of protein and vitamins with only 78 calories per serving. Each large egg has about six grams of protein. They also are a good source of other nutrients, including vitamin D. Eggs contain good fats that can actually help to protect your heart health.
Eggs are a great food source on the homestead. These nutrient-packed foods are great for you and it is easy to raise chickens on even a small homestead. The calcium from the shells can be used to help provide calcium for you as well as your livestock and garden.
Below, I share some ideas on how to use eggs for eating, but this Egg Cookbook shares over 100 recipes that use eggs if you need even more ideas!
If you are trying to eat a more plant based diet, see these 12 best vegan egg substitutes.
Ways to store extra eggs
When your chickens lay their eggs you can easily store these unwashed for several weeks on your countertop. I love these spiral egg holders that leave the oldest eggs at the bottom and keep the freshest eggs at the top.
For longer storage, you can store unwashed eggs in lime water. Eggs can also be dehydrated or frozen for later use. If you find yourself with an abundance of eggs you can't use in the warmer months it is smart to preserve them for use over the long cold winter.
Ways to use eggs
When you find yourself with a surplus of eggs you can preserve them, list them for sale, and make use of them on the homestead or in your kitchen. Here are a dozen ways to use eggs on your homestead so that none go to waste.
1. Use your eggshells in the garden
When you have an abundance of eggs for your family do not throw out your eggshells. These can be a great asset to your garden. Simply dry and crush them to place directly in your garden. A fine powder will help to add calcium to the soil and lower the PH level while a larger grit will help to kill off insects in the garden. See more in my article How to Use Eggshells in the Garden.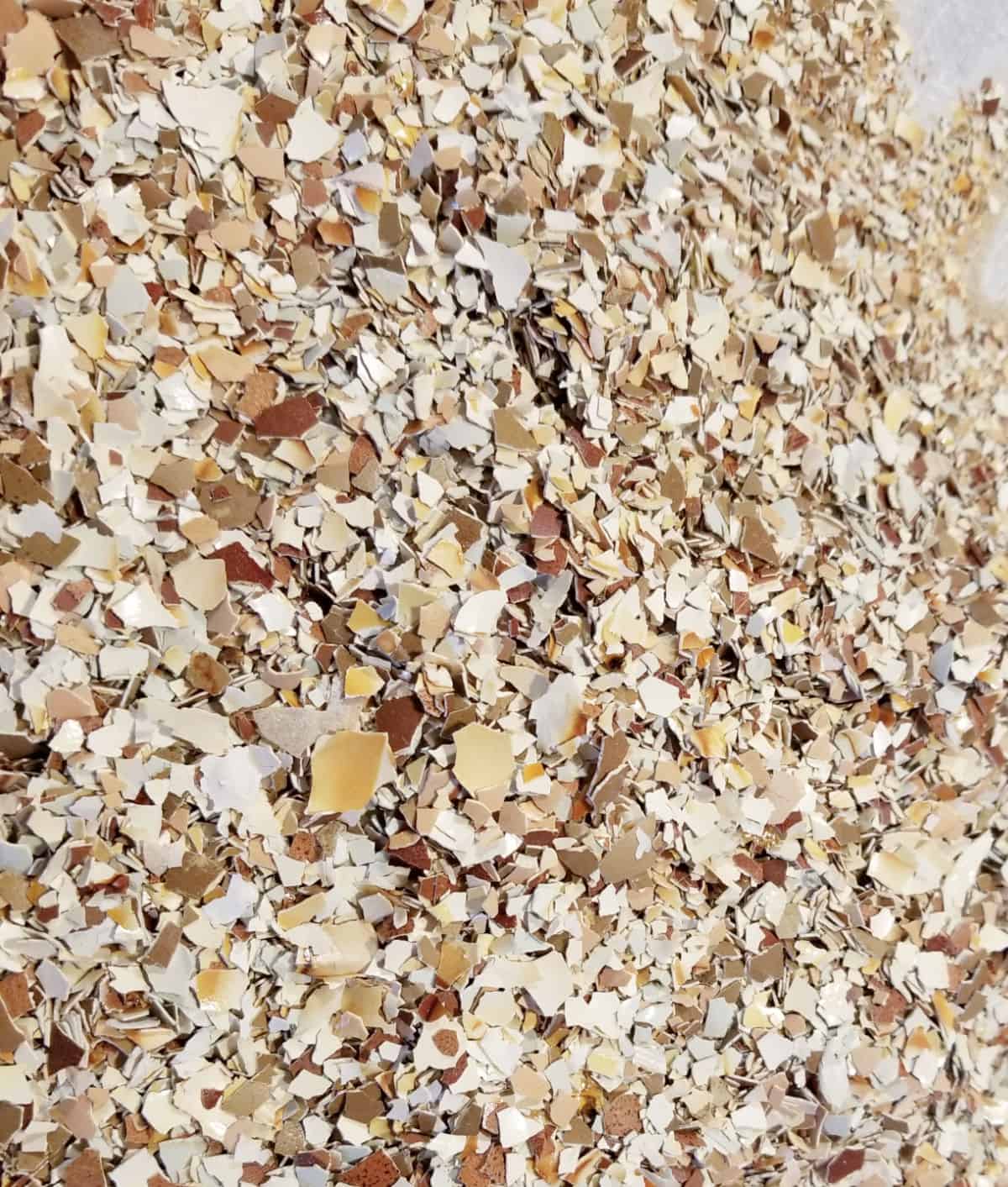 2. Feeding animals
Crushed eggshells can be a great addition to animal feed to help keep your animals healthy. Even chickens will eat crushed shells added to their feed to help give them the calcium they need to produce strong eggshells.
Eggs can be scrambled and fed to meat-eating animals to add nutrition to their feed. Some animals can be given raw but you want to be careful doing this if the animals may ever end up in the chicken coop as it can encourage them to take the eggs.
3. Add to your bread
If you have an abundance of eggs in your kitchen you can use them up and add more nutrition to your baked bread by adding eggs to them. An egg or two will bulk up your bread and help to make it big and fluffy.
4. Bulk up rice or noodles
Eggs can be a great way to bulk up cheap foods like rice and noodles. Think about the scrambled eggs in fried rice or a fried or boiled egg added to noodles or soups. The art of using eggs to bulk up foods and add protein has been mastered in Asian cultures.
5. Make your own pasta
Making pasta is a great way to use up an excess of eggs. drying and storing your homemade pasta in an air-tight container is a great way to put those eggs to work in building up your pantry so you have food to get through the winter. Eggs help act as the glue for many pasta and noodle recipes.
6. Omelets
Omelets make a great change from everyday scrambled eggs and can help you use up a lot of eggs. Pack your omelets with fresh produce right out of the garden for a wonderful way to start your day. You can also add all your omelet fixings into a mason jar and freeze. Pull it out the night before and let it defrost in the fridge, and then fry it up the next morning!
7. Quiches and Frittatas
Using your eggs to make a quiche or a frittata is a great way to make use of your eggs. Take your eggs and bulk it up with produce, leftover meats, and potatoes. You can also freeze quiche or frittatas whole, or freeze slices, for a quick meal later that just needs to be reheated.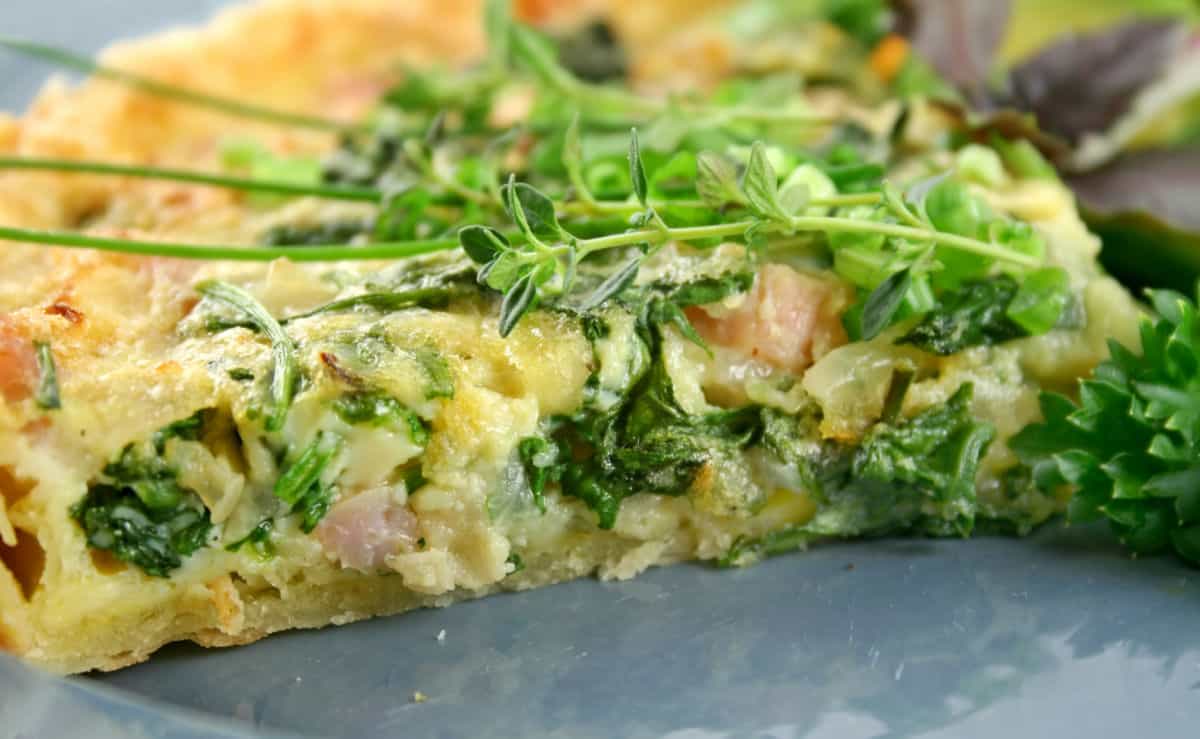 8. Hard-boiled eggs
Hard-boiled eggs make a great snack or protein-packed addition to your lunch. Making hard-boiled eggs is a great way to ensure that your eggs will get used.
Sadly fresh farm eggs from your chickens can be nearly impossible to peel when boiled because they are so fresh. The best thing you can do to make your eggs easy to peel is to steam them instead of boiling them.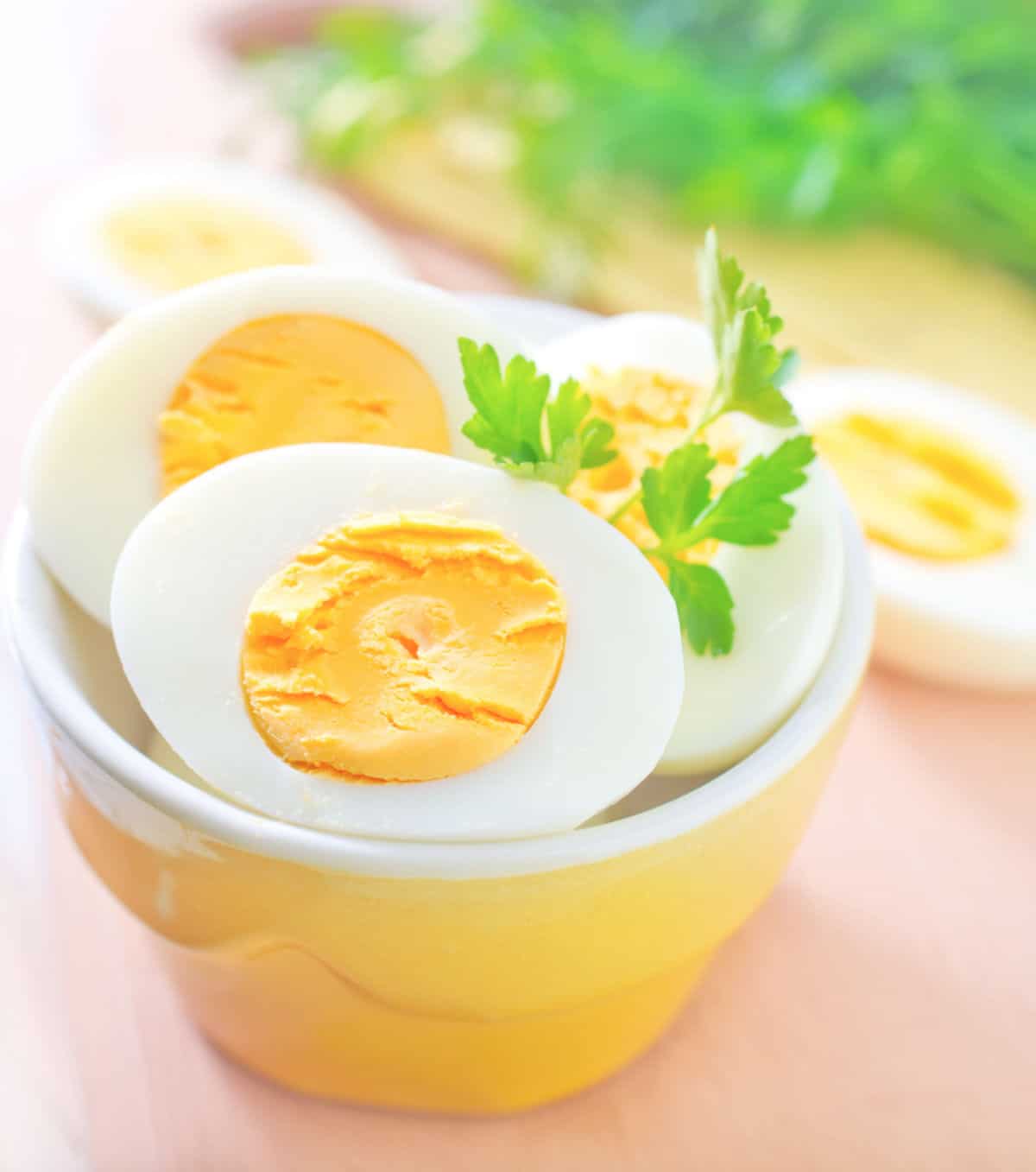 9. Egg salad
Egg salad is a great way to make use of a lot of eggs when you have an abundance. Whip it up and serve at your next picnic or make sandwiches to enjoy while you are working away on a hot summer day.
Try adding a little bit of curry to your egg salad to mix things up a bit!
10. French toast
Making french toast is a great way to use up old stale bread and to make use of your abundance of eggs. The eggs in french toast give it texture and protein. You can also add as many or as little eggs as you want to your french toast when mixing it up.
11. Bake up some treats
Some baked goods use a lot more eggs than others. Meringue pie toppings will use up a large number of egg whites rather easily. Get fancy with a creme brulee or souffle to use up a lot of eggs while making something perfect for a special occasion. Extra egg whites from all of these treats are great for making a custard or curd.
12. Sell Hatching Eggs
Another option for making use of your eggs that does not involve eating them directly, is to sell hatching eggs. This works especially well if you have a rarer breed of chickens. But even barnyard mixed breeds have their place. See if there is a local homesteading group to you on Facebook, and you are likely to find folks interested in buying hatching eggs, especially in the spring.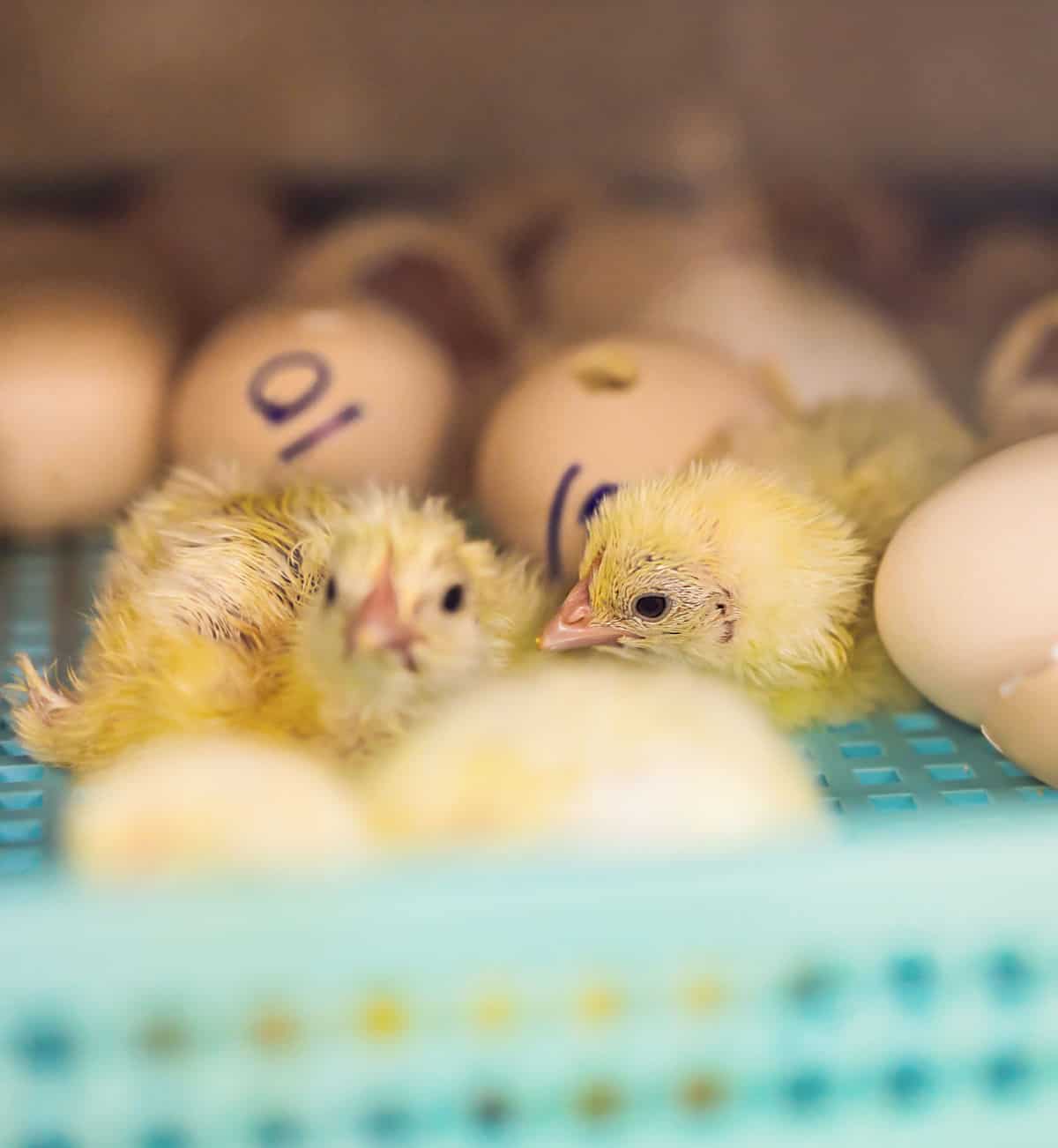 Final Thoughts
Spring is right around the corner, and I know my homestead will have an over abundance of eggs soon. I know I will be utilizing all of these ideas soon! I hope you have found some new ideas to use up your eggs in this article.
Want to Remember This?
Please pin "12 Ways to Use Eggs" on your favorite homesteading board on Pinterest, or share on social media to remember it for later!