This week in our Farm Fresh Tuesday Blog Hop, our featured post will give you some great ways to feed your soil! Feeding your soil is SO important for healthy plants and nutritious food, so don't forget this important step in your gardening efforts!
Healthy Soil = Healthy Plants
Good healthy soil is super important for healthy plants, no matter what type of garden you have. But if you want your home grown food to have the most nutrition possible, it is a super important step! If your plants are stressed, missing nutrients and just plain struggling, then they are not going to be the healthiest food for you to eat.
In fact, I believe feeding the soil, is much more important than feeding the plants! Below, I will briefly share my own quick and simple personal tips on ways to build healthy soil. Please see our featured post below, to find out much more information on this topic!
MULCH
My first tip, is to MULCH! Not only does mulching cut down on weeding and watering, but as it breaks down, it turns into compost! So in the end, that mulch is not only making your day to day gardening jobs easier, but it is also feeding the soil! Check out my article The Secret to Easy Gardening, NO WEEDING with Mulch!
COMPOST
Compost is one of the easiest and most beneficial ways to feed the soil. So many people over think compost. Just think of it as natures way of organic material decomposing. No matter how you do the composting, it benefits plants like nothing else. Check out my article Easy Simple No Work Composting.
MANURE
Manure is also a sure way to feed your soil, and it is one of the main reasons we keep chickens and goats on our homestead. That spent bedding that gets mucked out? A most excellent food source for the plants! If you don't have animals, consider getting a couple of hens or rabbits or a pair of goats, just for this reason alone!
My Featured Post this Week on our Farm Fresh Tuesdays Blog Hop is:
Improve Your Garden Soil: In Four Easy Steps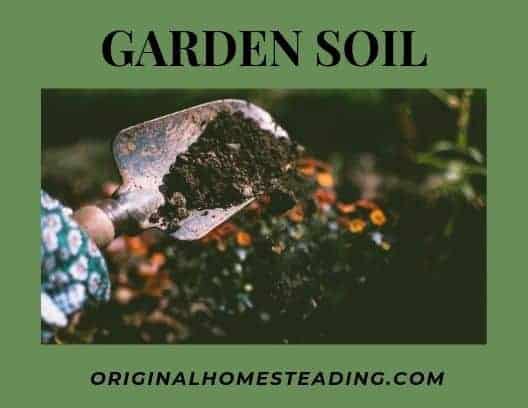 Improve Your Garden Soil: In Four Easy Steps by Original Homesteading
Want to Remember This?
Please share "Ways to Feed Your Soil" on Pinterest to your favorite gardening board!